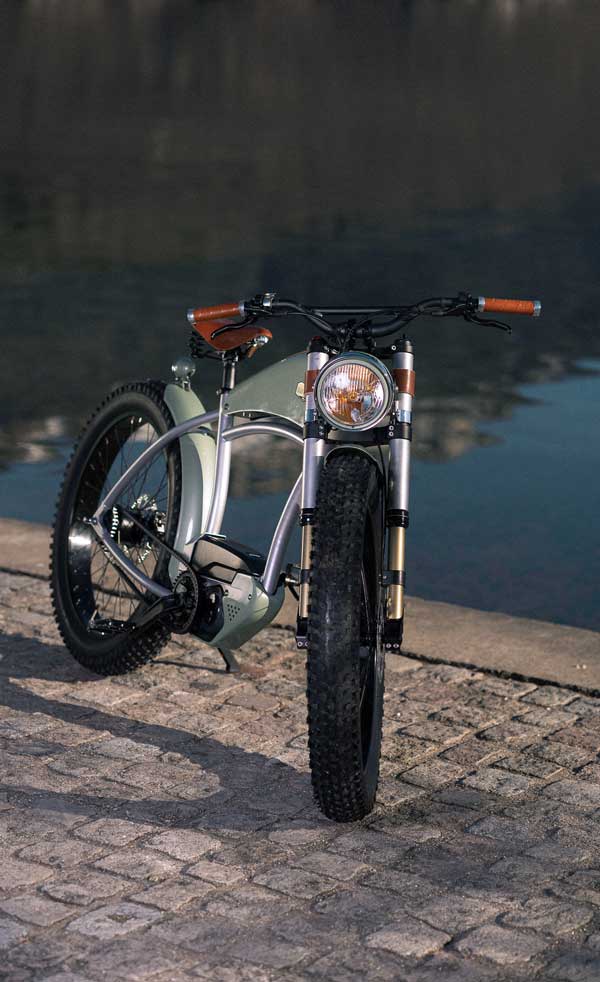 This warranty is effective from the date of purchase. It is granted only for normal use of the bicycle. 
HeritageBike frames are warranted against manufacturing or material defects for a period of 5 years. All components mounted on the bikes are warranted against manufacturing defects for a period of 2 years from the date of purchase. 
SPECIAL POINTS
The Shimano battery is warranted to have a minimum residual capacity of 70% after 2 years or 500 full charge cycles. 
The finishes (paint and decals) are warranted against manufacturing defects for a period of one year from the date of purchase. 
In case of a warranty request, simply contact us with your purchase invoice.
We will then make an initial diagnosis.
Based on this diagnosis and a possible additional analysis of the bike or components by our technical services, the after-sales service will decide whether or not the problem is covered under warranty.
If the warranty is accepted, the component will be repaired or replaced by an identical or corresponding new part. 
If the acceptance is refused, we will provide you with a repair estimate. The repair will begin upon acceptance of this estimate.
THE WARRANTY APPLIES :
On bikes purchased through our website or from one of our authorized dealers.
Only to the first owner of the bike (the warranty does not transfer to subsequent purchasers in case of resale).
Under normal use of the bicycle.
THE WARRANTY DOES NOT APPLY:
If the complaints are consecutive to the practice of the bicycle in competition or for a professional use.
If insufficient maintenance or negligence on the part of the purchaser is noted.
In case of accidents or other abnormal or excessive use.
In the event of major modifications to the bicycle.
In case of impact of external elements or agents (natural disaster, fire, humidity).
If the bicycle is used in a manner that does not comply with technical and safety standards.
The warranty does not apply to wear parts: braking components (pads, discs) - Tires, tubes, rim tape - Cables and sheaths - Transmission components (belt, chainring, etc.) - Handles - Bearings - Saddle.
No retailer or distributor may modify the terms of this warranty, unless the retailer or distributor replaces the warranty terms with its own warranty terms under its company letterhead.